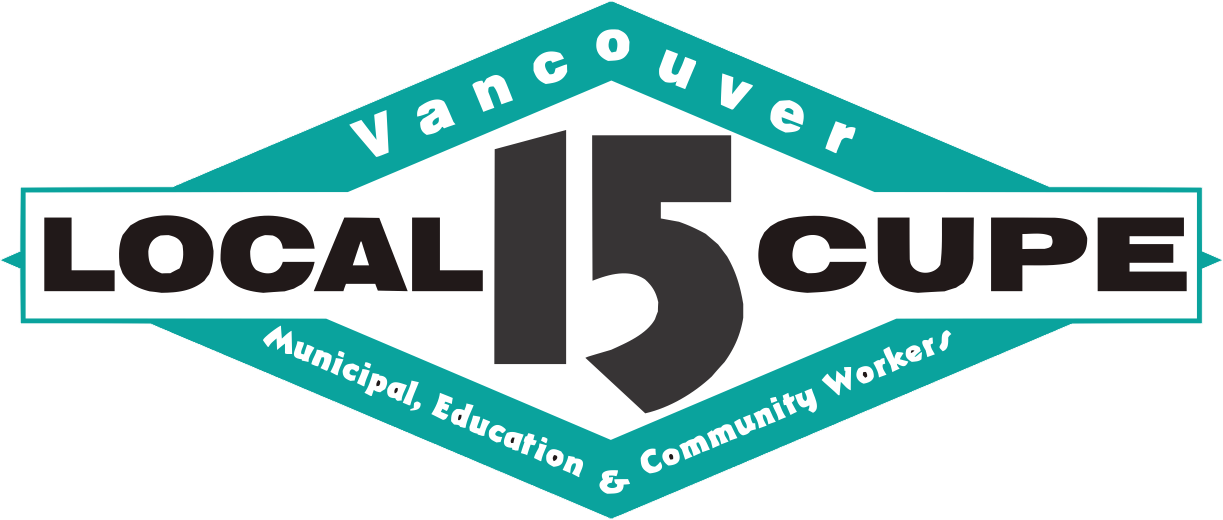 Local 15 offers many additional services to its members. Some of these include:
Education bursaries to members and their dependants
Benefits continuance
Financial assistance during labour disputes
Comprehensive training programs for shop stewards and activists
Social events
Monthly newsletter
Monthly membership meetings
Benefits Paid for Members
Our Vancouver Municipal, Education and Community Workers' Society will pay up to six months of benefits for members unable to work due to illness or injury. 
Good and Welfare
Call the Union office, 604-879-4671 to let us know about a co-worker who has had a new baby or is seriously ill. We can send flowers or a fruit basket on behalf of CUPE Local 15. See the policy below:
 10.4      Good and Welfare
10.4.1   Remembrances, Condolences, and Congratulations
(1)  Upon the office being notified of the following occurrences, the                 Society shall provide either flowers or a fruit basket, or make a                 donation to a specified charity, at a total cost of up to $100.
             i)    Death of a member or retired member
             ii)   Serious illness or injury of a member where absence                                  exceeds two weeks
             iii)  Death of an immediate family member, including spouse,                           child, parent, or sibling
              iv) Birth or adoption of a child
(2)  Upon the office being notified of the death of a member's extended        family member, the Society shall send a card of condolence.
(3)  Trustees will review annually and propose updates as required.