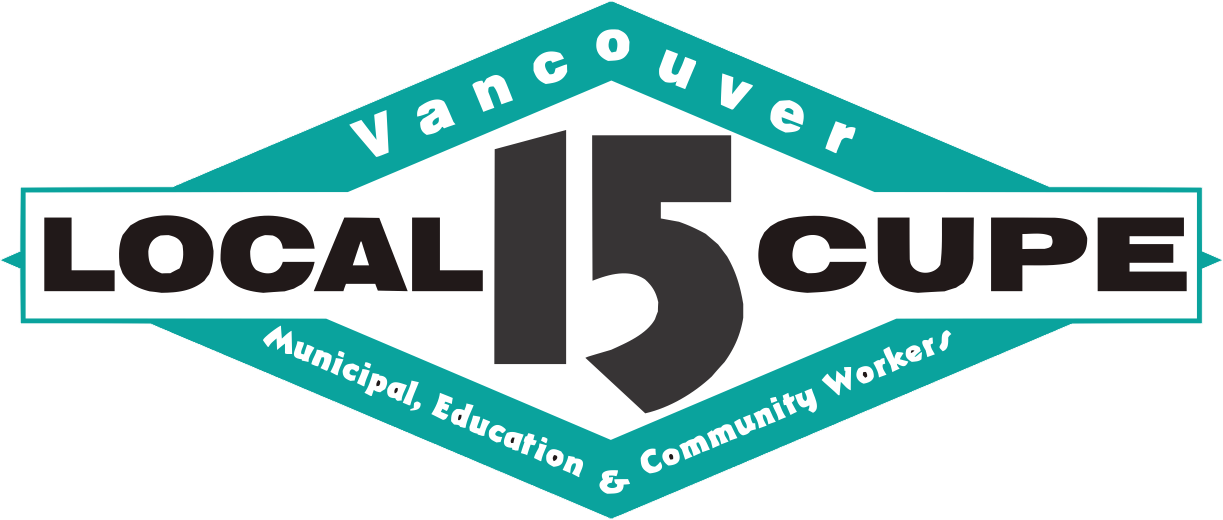 CUPE Local 15 Executive Board:
President
Warren Williams
1st Vice-President
Santino Scardillo 
2nd Vice-President
Ravina Lal
Secretary-Treasurer
Debbie Mohabir
Health Sector Representative – HSSCBA
Roxshanna Shankar
Health Sector Representative – HSPBA
Lucia Rincon
City Sector Representatives
Paul Chohan
Aaron Cook
College/University Sector Representatives
Rose Palozzi
Sophie Bennett
Park Sector Representatives
Bernie Dionne
Henry Lee
K-12 Sector Representatives
Cynthia Schadt
Chris Brown
Cultural Sector Representative
Courtney Gillen
Trustees
John Kaptein
Vanessa Mani
Seagrin Worster
How CUPE 15 Works
Some of the key services Local 15 provides to its members are:
Negotiates with employers for fair and respectful wages, benefits and working conditions.
Ensures that all members work in a safe and healthy workplace
Supports members against unfair treatment and harassment
Ensures that all provisions of the Collective Agreement are upheld by employers
Represents members' interests to employers, governments, and in the community
Has specialized staff to fully represent members including Job Evaluation and Legal Representatives
CUPE Local 15 Structure
Structure
CUPE Local 15-VMECW members work for 18 different employers which are separate individual bargaining units. All Local 15 bargaining units are divided into six sectors.
City
City of Vancouver
Vancouver Fire Fighters' Union – Local 15 (Support Staff)
College/University
Chartwells (Langara College Cafeteria)
Emily Carr University
Students' Union of VCC
Langara College
Langara Students' Union
Cultural
H.R. MacMillan Space Centre
Vancouver Art Gallery
Vancouver Maritime Museum
Museum of Vancouver
Health
Park
Britannia Community Services Centre Society
Carnegie Community Centre Association
Ray-Cam Cooperative Association
West End Community Centre Association (Little Sprout Pre-school)
Vancouver Board of Parks and Recreation
K-12